Work shown as part of the GSA Product Design

Work in Progress Show

: 
January 2020, The Lighthouse, Glasgow.
Working with the Sustainable Futures of Africa and the theme of mobility, we explored what communication would be like in the year 2030 between the Global North and Global South with the result of flight shaming.
We created a participatory installation which encouraged visitors to provide their own perspectives on key future topics.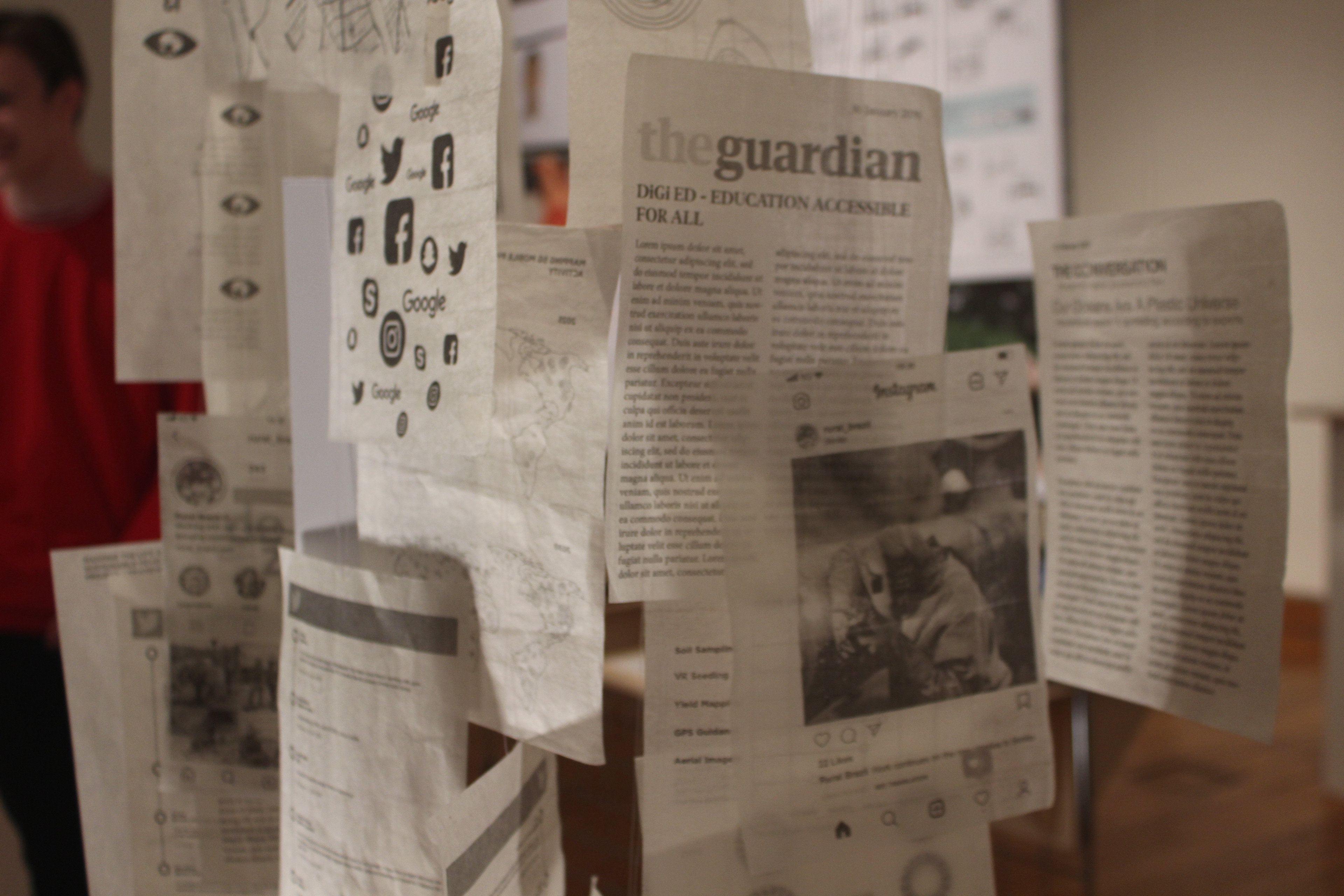 The exhibit uses a series of new roles for community members to demonstrate sustainable approaches to the more digitally connected world.

 The Community Ambassadors represent communities, such as migrant mothers and caregiving fathers, around the world, listening to their concerns and feeding back to a network of local ambassadors. The Value Navigators work with communities to capture their unique values and channel these into ongoing Sustainable Development projects. They ensure these values are communicated effectively in an engaging way to prevent them being lost as people move away. The Digital Gatekeeper attempts to make sense of vast amounts of data affecting Sustainable Development work.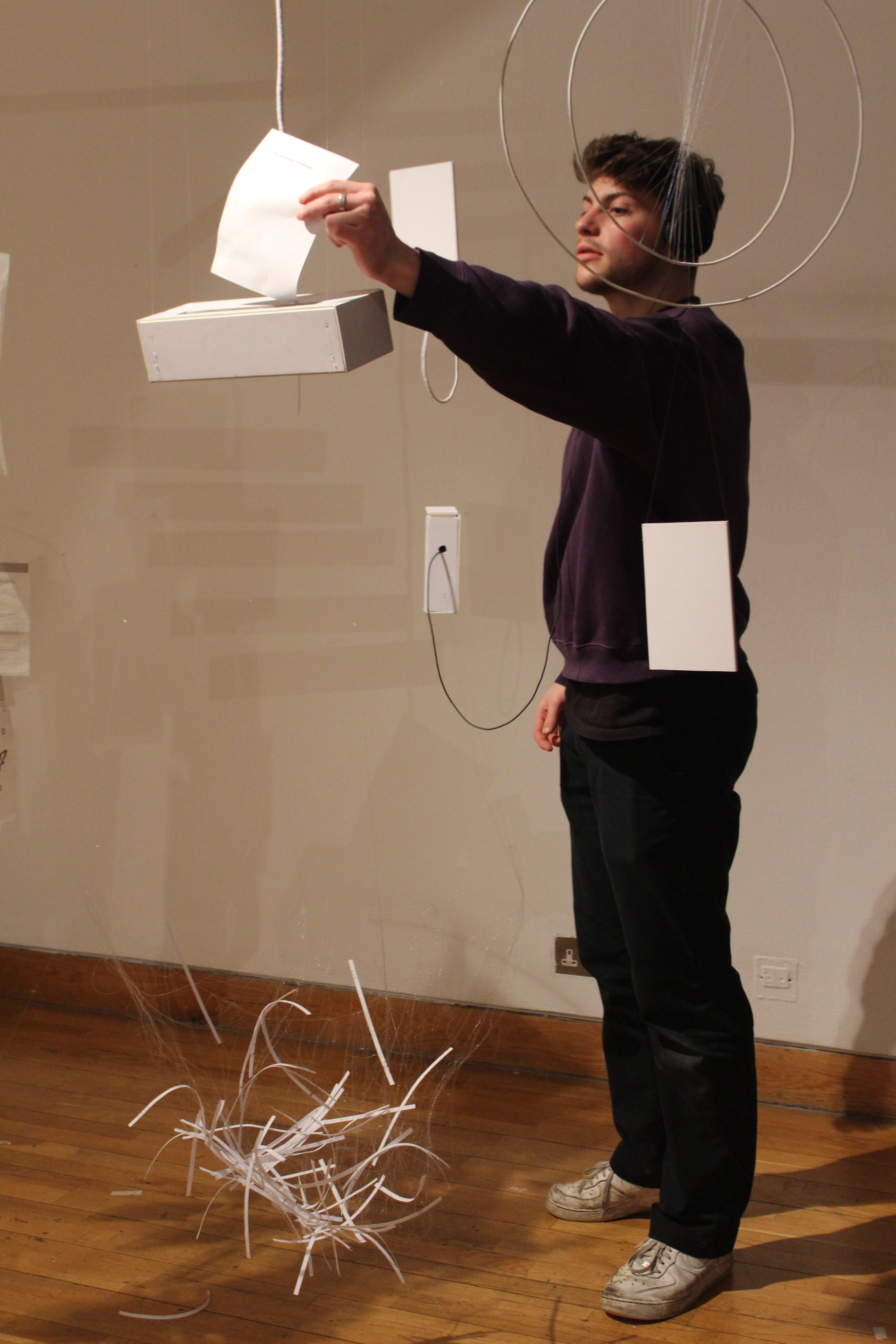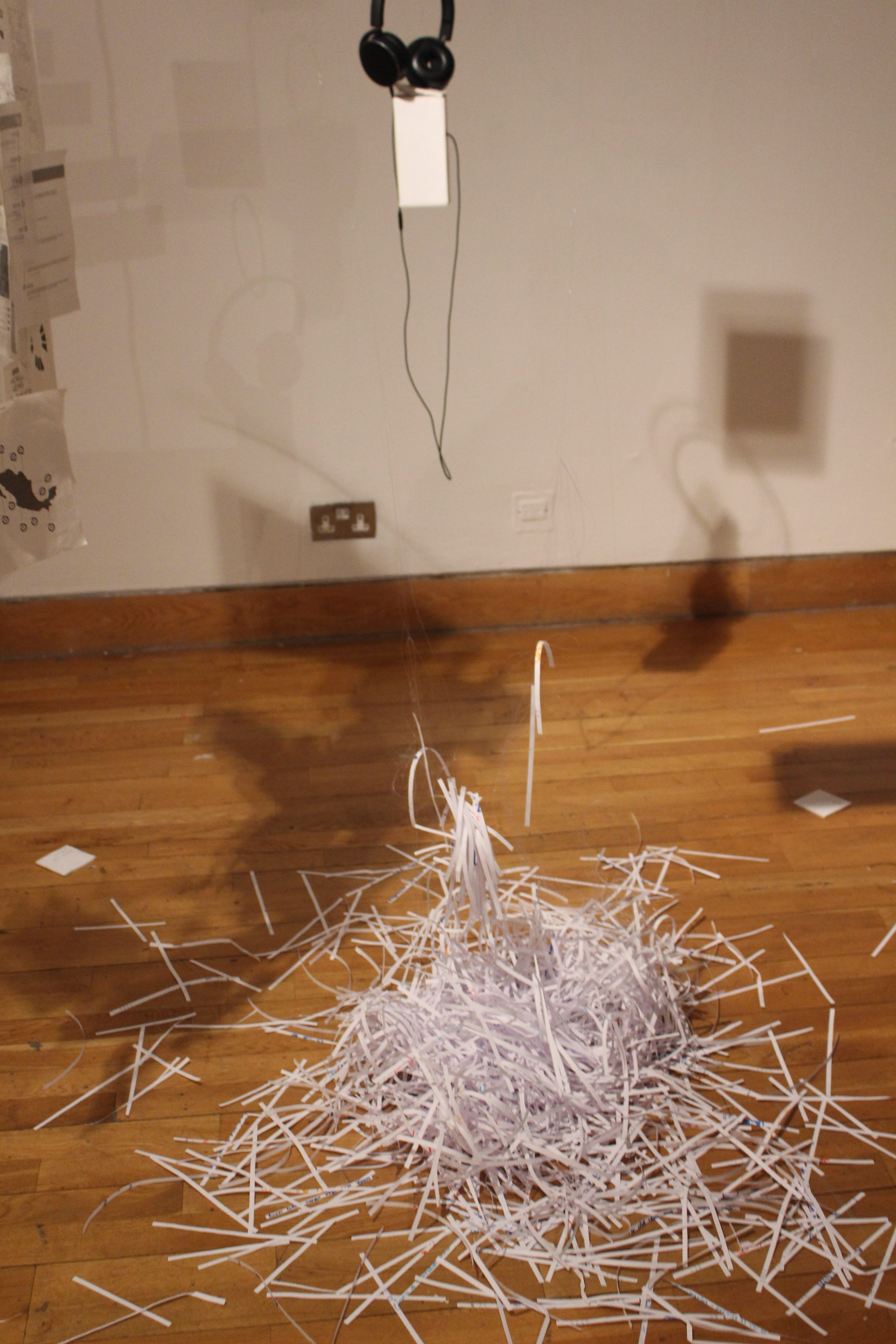 They produce accurate and trustworthy information for people involved in projects on the ground. The group created a participative installation that encouraged visitors to provide their own perspectives on key future topics. These words or drawings passed through a shredder representing the difficulties of translating ideas accurately. The shredded remnants fell into a transparent net, with some landing outside to demonstrate that not all information is communicated effectively or as initially intended.