This group project was in collaboration with the NHS. Our goal as a group was to try encourage more medical students to choose the field of Psychiatry of Older Adults at the REH during their 3-day course at the hospital.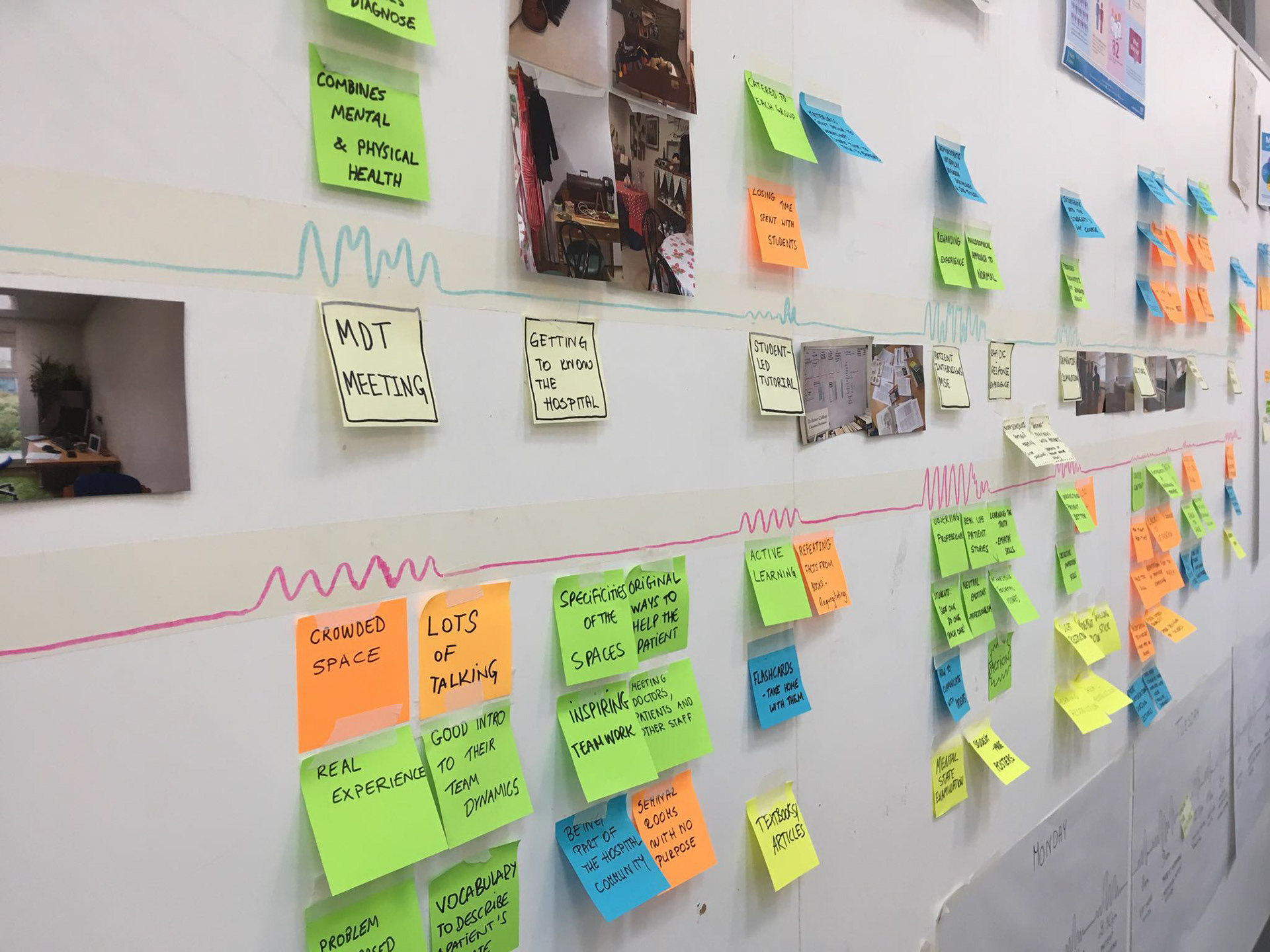 We decided to create a new touchpoint within the 3-Day course to enhance the students experience. 
We created a book that incorporated all information the students needed surrounding the field including learning outcomes, course information, forms, informative articles and note taking pages. The students explained a lot of their material was "text heavy". We wanted to ensure that at this hospital visit, they would not have this issue.
After speaking to medical students, we learned that they were big fans of using flashcards to study. We incorporated this into the welcome pack with a stack of pre-made cards to encourage their studying while following the brand guidelines of the NHS.
By adding a name tag, students would feel more welcomed during their visit at this busy department.
The goal for the welcome pack is that it would leave the students with a lasting impression on them as they continued their studies in medicine.